Fitness tools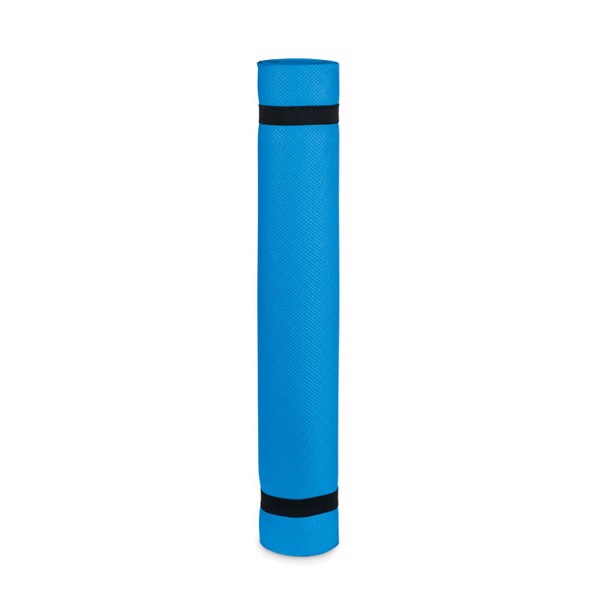 Yoga exercise mat made of 0,4 EVA material. Including a mesh/polyester pouch.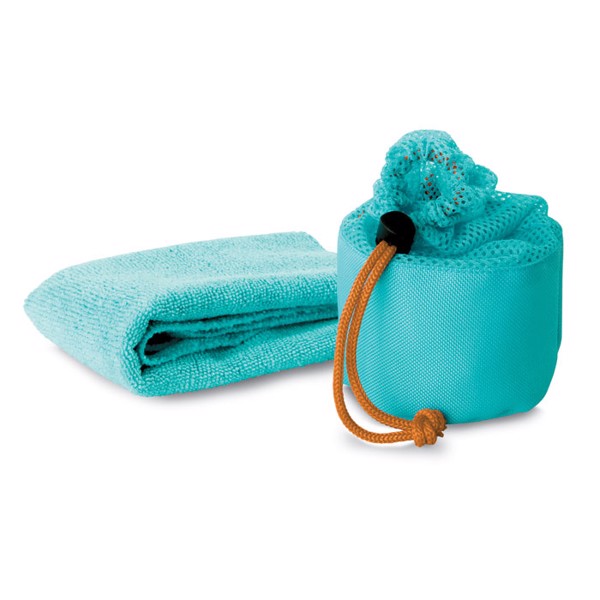 Fitness towel in mesh pouch. 80% polyester and 20% nylon.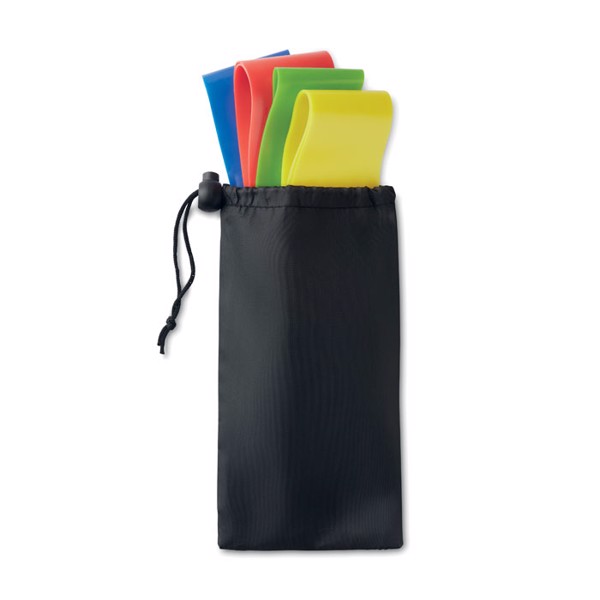 Set of 4 TPE fitness bands in polyester pouch. Fitness bands all have a different strength for optimal training.
Prices are per unit, excluding printing, shipping & VAT.